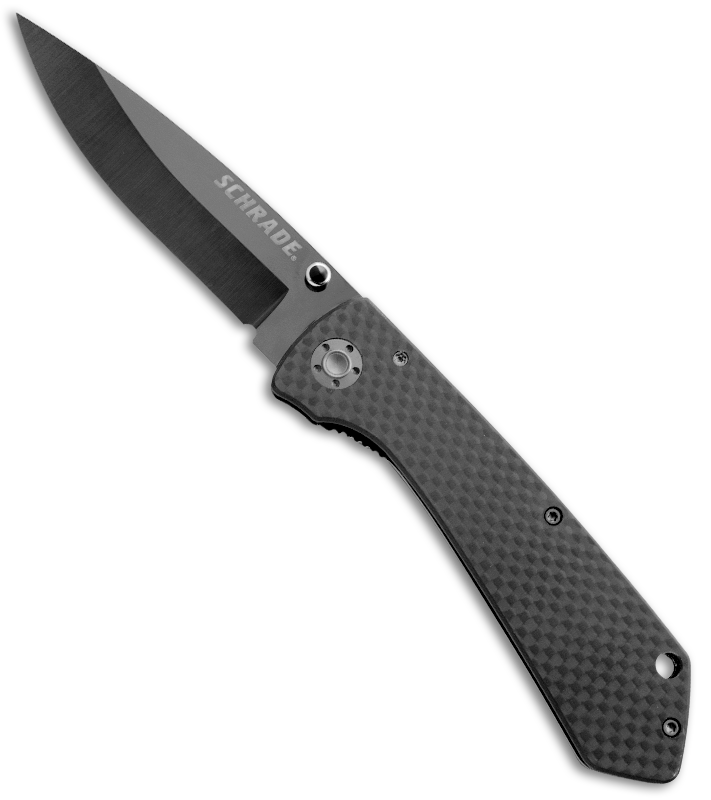 Schrade is known for offering quality knives at an affordable price. This folding knife is a great everyday-carry option from Schrade, but it's definitely not your typical everyday knife. The ceramic blade is 2.75 inches long, so it's big enough to handle most everyday tasks. The blade—like most ceramic blades—has excellent edge retention.
However, ceramic is also quite brittle, so if you use the SCH402 for everyday carry, you'll need to treat it with care. The knife has a carbon fiber handle, which is a steal of a deal for its sub-40-dollar price. The addition of carbon fiber means that the SCH402 is very lightweight. Total, the knife weighs just 1.55 ounces. Other features include a drop point blade with a hollow grind, a steel liner lock tab, and a tip-down carry pocket clip.
There a few other versions of this knife with slight variations—check them out at Blade HQ!