In an earlier post, we discussed the fact that ceramic blade knives can be great for diving. Even though ceramic is brittle, it is also 100 percent rust free because ceramic doesn't contain any metal. If you're going somewhere wet, like say the ocean, then a rust-free blade is a very good thing to have with you.
Here's one pretty stellar ceramic blade we've got over at Blade HQ: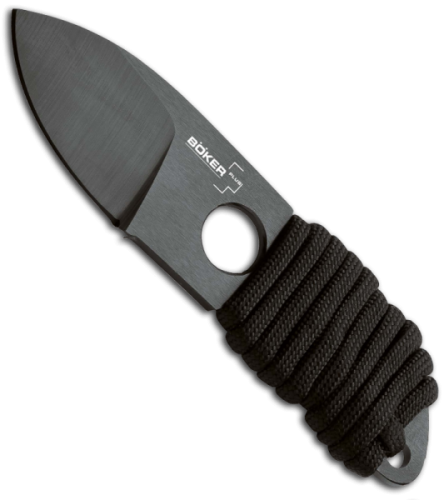 This is a Boker knife, and it's a great compact size to bring in the water with you. Ceramic has excellent edge retention, so it will have your back time and time again. This knife is designed to be a neck knife, and it comes with a paracord handle wrap and a Kydex sheath.
I said this knife is compact—in fact, it's just 4.25 inches long overall. The actual blade portion is 1.625 inches long, and the knife weighs 1.35 ounces. The cost is also very affordable, so if you're in the market for a new ceramic blade, you should seriously consider the Boker Plus Cera-Neck. It's compact, has great corrosion resistance, has great edge retention, and looks pretty sweet, too.
Get your Boker Cera-Neck Fixed Blade Knife at Blade HQ, but be sure to check out all of our other amazing dive knives, too!
Do you have a question about ceramic blade knives? Leave your questions in the comments section and we'll get back to you as soon as we can!